Hebrew School

Our dedicated and enthusiastic Rabbi works as our caring, professional, teacher to give your child a meaningful, spiritual, and social Jewish educational experience.

Join our students as they lead Friday night Family Shabbat services.

OUR HEBREW SCHOOL IS RECOGNIZED FOR

· Small classes with personalized attention

Supervised by our Rabbi and supported by our Parent Teacher Organization with content ideas and programs that enhance the classroom teachings.

· Solid Hebrew and Jewish education

Our program will instill Jewish values and prepare your child to be a great Bar or Bat Mitzvah.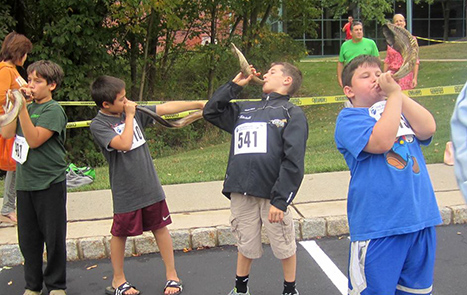 Private sessions with our Rabbi for each student prepare them for their special Bar/Bat Mitzvah celebrations.

· No Sharing Bar/Bat Mitzvah dates

Our Bar/Bat Mitzvah students are able to celebrate their own private Bar and Bat Mitzvah dates, no sharing; this makes their day even more personal and memorable.

· Affordable Tuition

Tuition is affordable and includes all materials for each grade. Tuition is reduced for multiple children in the family.

· Manageable Time Commitment

Classes are two hours each and are held on Sunday mornings and Tuesday afternoons.

Our synagogue offers a very large social hall (with performance stage) and brand new sound system, available for all Mitzvah parties, Bris and Naming celebrations, weddings, luncheons and other gatherings. We offer a professional kosher kitchen and have many kosher caterers in the area that deliver and will run your party at our location.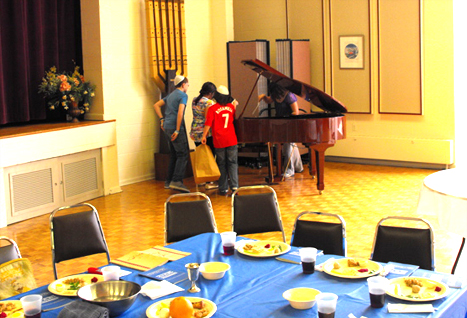 Hebrew School students search for afikoman at Model Seder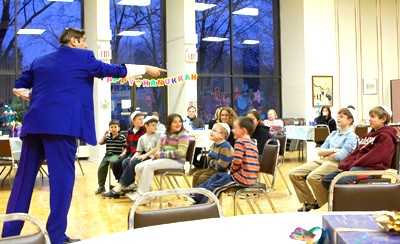 Chanukah Party with magician baffling our children